ART EXPRESS: Regional Students
A selection of 6 Visual Arts HSC students from across the North West
ARTEXPRESS is an annual series of exhibitions of exemplary artworks created by New South Wales visual arts students for the Higher School Certificate examination. Due to issues associated with Covid-19 the entire exhibition was unable to exhibit. The Tamworth Regional Gallery advocated for local students to be represented at the gallery from December 2021 - Janary 2022.
6 local students are represented from the North west of NSW. The schools represented are Oxley High School, Armidale Secondary College, Warialda High School and Moree High School.
The exhibition is a dynamic representation of expressive forms – drawing, printmaking, photomedia, and collection of works – are showcased in this exhibition.
ARTEXPRESS is a joint venture of the Department of Education and the NSW Education Standards Authority in association with Tamworth Regional Gallery.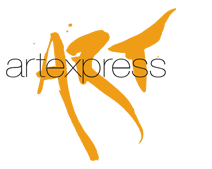 Free
Tamworth Regional Gallery
466 Peel Street Tamworth
02 December 2021 - 31 January 2022