Artistic Endeavour:
Artists' contemporary take on Australia's biodiversity.
The exhibition is highlighting the contribution scientists Joseph Banks and Daniel Solander, together with illustrator Sydney Parkinson, who collected over 1,000 species of plants and animals during their 70-day journey along the east coast of Australia.
The Botanical Artists' Society of Queensland (BASQ) has responded to this historical voyage by developing an exhibition of contemporary botanical portraits based on the plants collected in 1770 by Joseph Banks and Daniel Solander along with the scientific illustrations by Sydney Parkinson.
Artistic Endeavour: Contemporary botanical artists' response to the legacy of Banks, Solander and Parkinson will showcase new artworks as well as historical references and films featuring insightful interviews with some of the artists.
According to exhibition Co-Curator Beth Jackson, Artistic Endeavour provides a rich historical context while also being a contemporary snapshot of Australia's precious native flora.
"The artists featured in the exhibition draw you into the fascinating micro-worlds of plants through their artworks – they depict both the intricate beauty and express an implicit ongoing need for knowledge, care and preservation," Jackson said.
"Plant portraits in the exhibition range from iconic Australian species such as banksias and eucalypts, grevilleas and acacias (wattles), to the lesser-known and smaller-scale jewels and curiosities of our landscape such as a native violet and a carnivorous rainbow plant – the exhibition is testimony to Australia's unique and startling biodiversity."
Ms Jackson did extensive consultancy with First Nations people regarding Indigenous language names for many of the plants featured in the show.
Artistic Endeavour is an initiative of the Botanical Artists' Society of Queensland in partnership with Museums & Galleries Queensland. This project has been assisted by the Australian Government's Visions of Australia program; the Queensland Government through the Visual Arts and Craft Strategy, an initiative of the Australian, state and territory governments; and the Regional Arts Development Fund, a partnership between the Queensland Government and Moreton Bay Regional Council to support local arts and culture in regional Queensland. Proudly supported by Moreton Bay Regional Council and sponsored by IAS Fine Art Logistics and Winsor & Newton.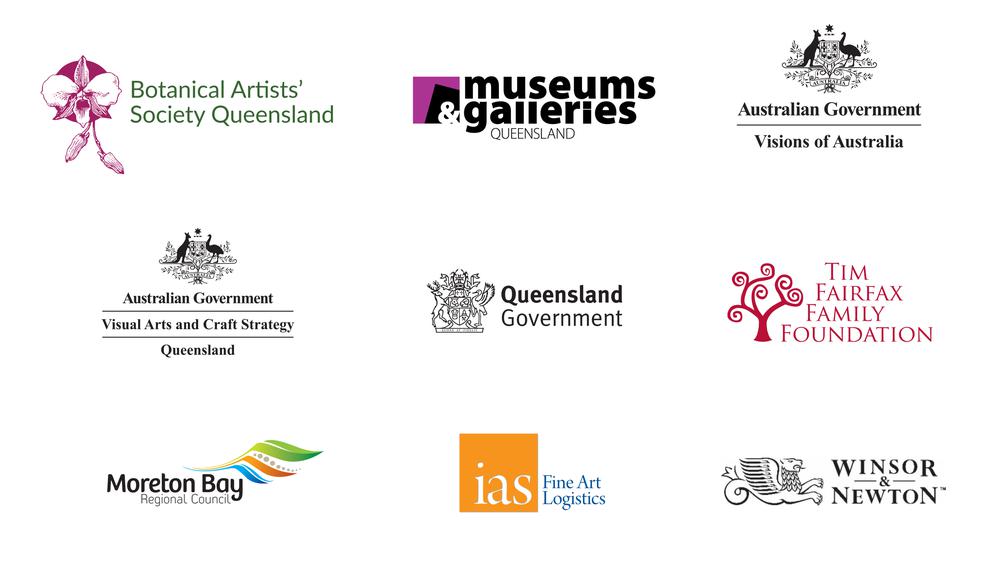 Free
Tamworth Regional Gallery
466 Peel Street Tamworth
12 November 2021 - 06 January 2022