Artistic Endeavour - Curator Tour with Beth Jackson
Gallery 1, Saturday 5 February, 2.30pm
Artistic Endeavour: Contemporary botanical artists' response to the legacy of Banks, Solander and Parkinson marks the 250th anniversary of the HMB Endeavour's voyage along the east coast of Australia. Scientists Joseph Banks and Daniel Solander, together with illustrator Sydney Parkinson, gathered and recorded many "... curious plants [they] met with on shore".
Showcasing new works by members of the Botanical Artists' Society of Queensland, the exhibition is an innovative exploration of the artistic, scientific, environmental and cultural significance of this chapter in Queensland's botanical heritage. Join Beth Jackson for an informal floor talk to learn more about the inspiration and creation of the artworks on display.
About Beth Jackson
Beth Jackson is an independent curator with over 25 years' professional experience. Her curatorial and research interests focus in environmental art and feminism. She has produced two national touring exhibitions; Bimblebox: art – science – nature and Habitus Habitat – Great Walks of Queensland.
Beth is owner and director of Artfully, a curatorial consultancy specialising in art for the public realm. She has curated and managed public art commissions, permanent and temporal, from major capital cities to remote and regional communities. Her critical writing is published widely in art journals and exhibition catalogues.
Format
Start time: 2.30pm
Place: Gallery 1, Tamworth Regional Gallery
RSVP : 6767 5230 or email gallery@tamworth.nsw.gov.au
Cost: Free
Artistic Endeavour is an initiative of the Botanical Artists' Society of Queensland in partnership with Museums & Galleries Queensland. This project has been assisted by the Australian Government's Visions of Australia program; the Queensland Government through the Visual Arts and Craft Strategy, an initiative of the Australian, state and territory governments; and the Regional Arts Development Fund, a partnership between the Queensland Government and Moreton Bay Regional Council to support local arts and culture in regional Queensland. Proudly supported by Moreton Bay Regional Council and sponsored by IAS Fine Art Logistics and Winsor & Newton.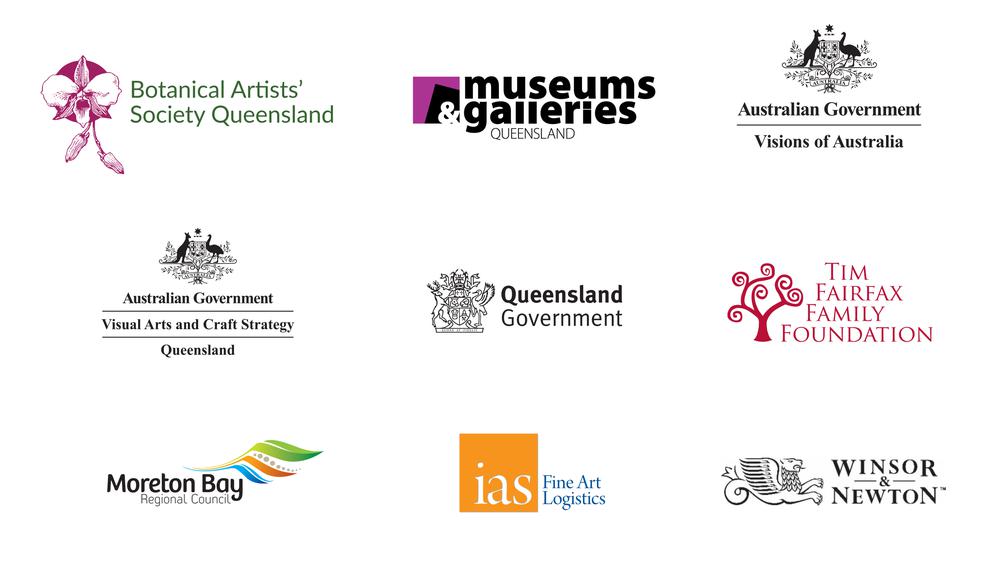 Register
Free
Tamworth Regional Gallery
466 Peel Street Tamworth
05 February 2022
02:30 PM - 03:30 PM