Tamworth Regional Gallery Friends Art Exhibition

& Silent Auction
The Tamworth Regional Gallery Friends will be holding their major fundraising event for 2021 with a four day exhibition and sale of small works by recognised regional artists. The works will be sold by silent auction, with bids being made at any time between Friday 16 May and Saturday, 17 July. Bids will be held in sealed envelopes until the auction ends.
On Saturday the bids will be opened at 3.30pm and successful bidders will be notified. Unsold works will remain on the walls for sale on Sunday, 18 July. All monies raised will be used for acquisitions for the Gallery's collection.
OPENING EVENT: Friday, 16 July at 6.00pm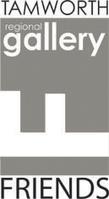 Free
Tamworth Regional Gallery
466 Peel Street Tamworth
15 - 18 July 2021