Walaaybaa (Home) Program
Developed in partnership between the Department of Education, the Art Gallery of NSW and Tamworth Regional Gallery.
WALAAYBAA (HOME ) is a regional outreach education program that delivers sustained educational content and experiences introducing local Aboriginal art practice to primary school teachers, students and their wider communities. Twelve schools from across our region have taken part in the HOME program. This exhibition features the works of the students from the participating schools.
In 2021, the Tamworth Regional Gallery is proud to deliver a bigger and broader Walaaybaa | HOME exhibition. It is delivered through participating local primary schools across many First Nations regions in regional NSW. This will be the fourth year that Tamworth Regional Gallery has the privilege to be involved. The program is a highlight of the galleries calendar and does what good art should do, inspire both viewers and participants to; discover new ideas, challenge old thinking and provide opportunity to make human connections, all the while making beautiful artworks.
We invite you all to come along and see the amazing work of our young people.
Exhibition Dates
EXHIBITION – 6 November to – 6 December 2021
Ray Walsh House
Gunnedah Bicentennial Creative Arts Gallery
EXHIBITION - 17th November – 1 December 2021
Participating Schools
Woolomin Public School
Duri Public School
Dungowan Public School
Attunga Public School
Currabubula Public School
Somerton Public School
Nundle Public School
Timbumburi Public School
Tamworth South Public School
Murrurundi Public School
Scone Public School
Gunnedah South Public School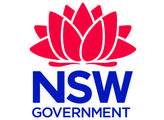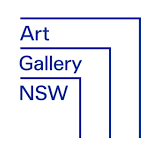 Free
Tamworth Regional Gallery
466 Peel Street Tamworth
06 November - 06 December 2021