Tanya Hoolihan: Introduction to watercolour for botanical art
Public program for Artist Endevour: Artists' contemporary take on Australia's biodiversity.
This is an unique and affordable opportunity for beginners and experienced botanical illustrators using watercolours. The
workshop is lead by Tanya Hoolihan, a leading botanical illustrator - featured in Artistic Endevour. The event will include information from local elder Len Waters who will speak about plants important to our local Kamilaroi/Gomeroi community.
Participants will work from a live botanical specimen to create a
graphite study, concentrating on form, shading and contrast. This study will then be used as the basis for a small watercolour painting using the techniques of controlled washes and dry brush application to build colour and form suitable for botanical subjects.
About Tanya Hoolihan

Tanya Hoolihan was awarded a PhD in Natural History Illustration from the University of Newcastlewhere she currently lectures in botanical illustration.
For her PhD topic she researched the extensive botanical collections and diaries of Ludwig Leichhardt's observations of northern Australia from 1842-48. Tanya regularly exhibits in Floressence in Brisbane, Botanica in Sydney, and
her work has been selected in the Margaret Flockton Award for excellence
in scientific botanical illustration, Royal Botanic Gardens, Sydney. In 2018 she exhibited in a group exhibition at the Shirley Sherwood Gallery of Botanical Art, Kew Gardens, London. Her work was selected for the worldwide botanical art exhibition, Flora of Australia, in 2018.
Format
Duration: 3 hours 10.30am - 1.30pm
Age group: adults and high school students (15 years plus)
Maximum participants: 10 people
Cost: $15 - All workshop materials supplied
Participants are invited to stay on at the gallery for the official opening of Artistic Endeavour at 2.30pm.
This is a COVIDSafe event. All attendees 16 years and over must be fully vaccinated to attend. Vaccination status will need to be sighted on arrival as part of Service NSW QR check in. Masks must be worn by those aged 12 years and over inside the venue.
Artistic Endeavour is an initiative of the Botanical Artists' Society of Queensland in partnership with Museums & Galleries Queensland. This project has been assisted by the Australian Government's Visions of Australia program; the Queensland Government through the Visual Arts and Craft Strategy, an initiative of the Australian, state and territory governments; and the Regional Arts Development Fund, a partnership between the Queensland Government and Moreton Bay Regional Council to support local arts and culture in regional Queensland. Proudly supported by Moreton Bay Regional Council and sponsored by IAS Fine Art Logistics and Winsor & Newton.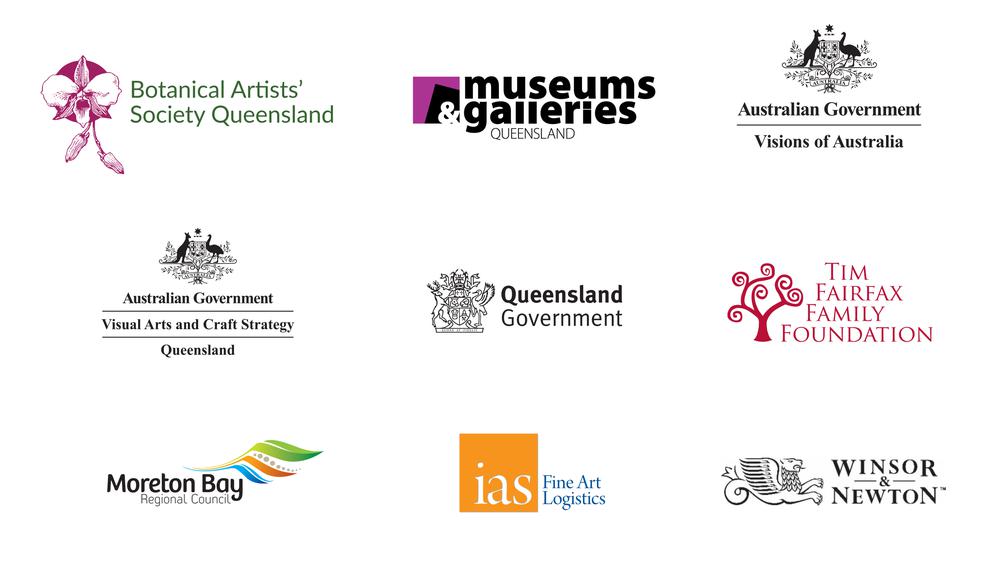 Register
$15.00
Tamworth Regional Gallery
466 Peel Street Tamworth
12 December 2021
10:30 AM - 01:30 PM