Threatened Species
Tamworth Birdwatchers
National Threatened Species Day raises awareness of native species and ecosystems under threat and at risk of extinction. It is a day when we reflect on how we can protect our native species into the future.
Tamworth Birdwatchers' Threatened Species Exhibition features some of the twenty seven local bird species at risk of extinction.
The exhibition features poems, birds calls, paintings, needlework and photographs illustrating threatened local birds, including the Brown Treecreeper, Glossy Black-Cockatoo and Speckled Warbler.
It includes information on actions you can take to make a difference.
Tamworth Birdwatchers are a local community group. They meet regularly to seek out the birds of the Tamworth Regional Council LGA, engage in Citizen Science through the collection of observations and data and strive to educate the local community.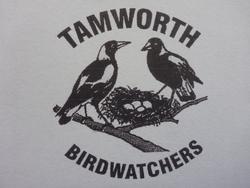 Ray Walsh House Community Gallery Space
437 Peel Street Tamworth
06 October - 03 November 2021