Country Music Collection
---
Each year, Tamworth famously hosts the largest country music festival in the southern hemisphere. For ten days in January, the city becomes the hub for Australian country music as fans descend en masse with guitars strapped to their backs.
---
Judith Ahern's photographs, taken over many years, are a valuable part of our collection, which aims to capture and document this unique festival and explore a sense of place through the generation of new work.
The popular series of 'It's a Guitar Shaped World' exhibitions curated by Reg Lynch started in conjunction with the Country Music Festival in 1995 and continued until 2000. Many new works were acquired for the collection as part of these exhibitions, including guitar-shaped artworks made from wood, steel, paper and textile. During these years the Art Gallery Association also took part in the annual Country Music Cavalcade.
The collection also includes landscapes painted by Pro Hart to illustrate his long-time friend Smoky Dawson's autobiography, A Life, published in 1985. Each work depicts the essence of an episode in Dawson's eventful and colourful life.
When Tamworth celebrated 50 years of the Tamworth Country Music Festival in 2021, a series of artworks and photographs were selected, exhibited and acquired for the Country Music collection. These included works by Glenn Barkley, Romance was Born and Anita Johnson, and photographs by Anne Zahalka, John Elliott and numerous regional photographers.
Many of the artworks in this collection provide not only aesthetic benefits but also social significance through their meaningful relationship with the Tamworth region and connection to country music.
'The It's a Guitar Shaped World series of exhibitions were about country music. Like the festival itself, they were curated to present a range of idiosyncratic and accessible artworks – and, most significantly, to give the gallery an energy that connected to a new audience – to people who once a year came to Tamworth for the festival. It was fun to present and the artists involved had licence to inject humour, to explore artmaking and storytelling – much like country music itself, those exhibitions were uplifting and welcoming'.
Michael Rolfe, CEO, Museums and Galleries of NSW
Key works
Kate Campbell-Pope
Guitar 1999
Plant fibre, wire and linen thread
Dimensions variable
Tamworth Regional Gallery Collection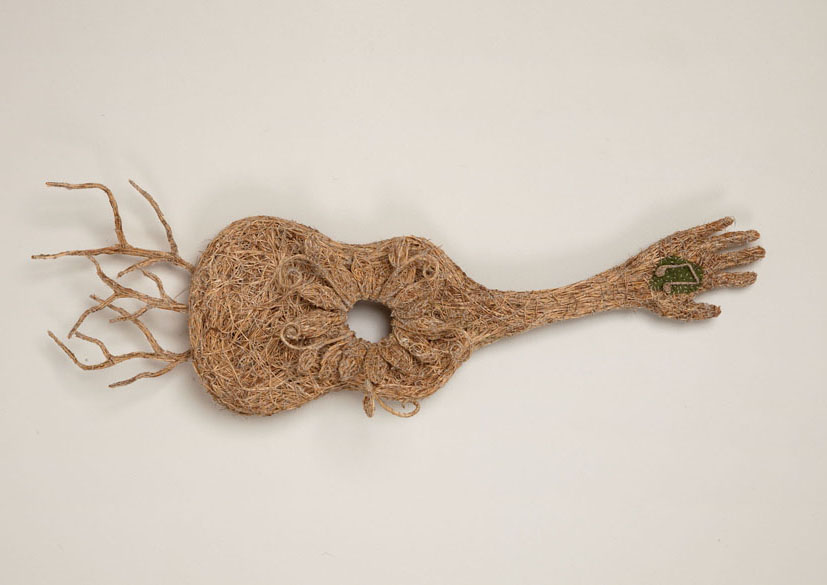 Anita Larkin
The Breath between Us 2014
Collected objects, leather and felted wool
720mm x 2930mm x 350mm
Tamworth Regional Gallery Collection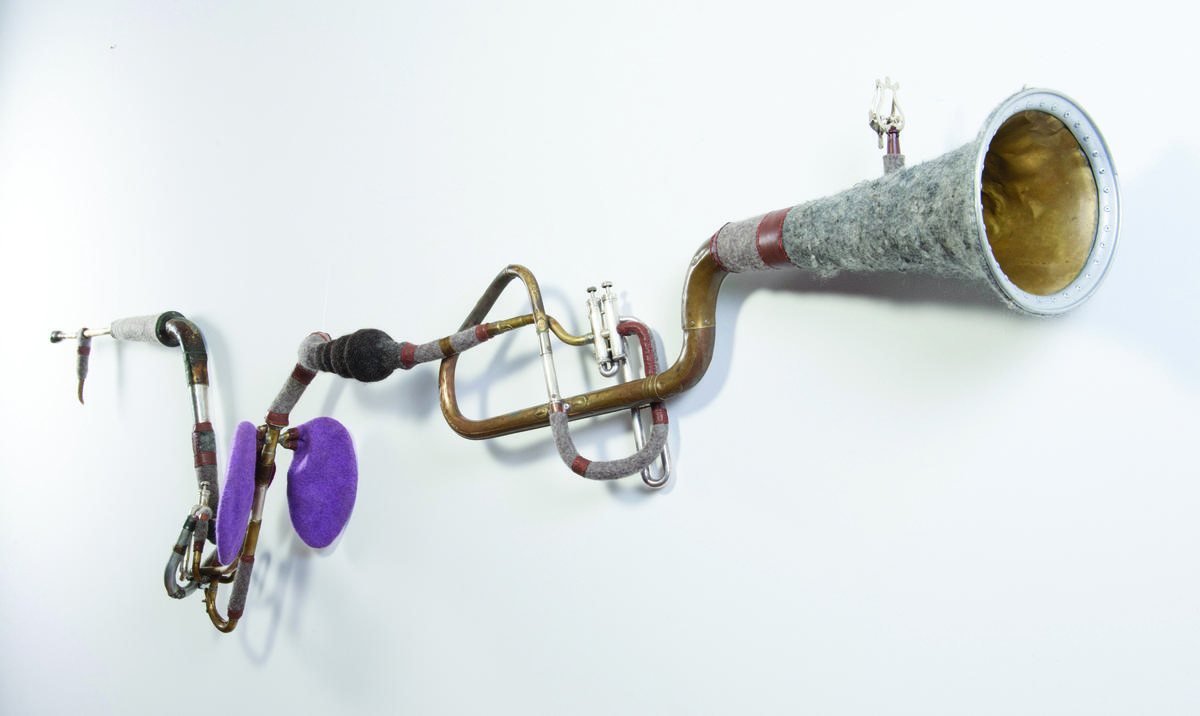 Lucy Culliton
Felt a Little Bit Country 2009
Felted wool
Dimensions variable
Tamworth Regional Gallery Collection ​​