Burdekin Bequest
---
In 1961 the Burdekin Bequest, a substantial collection of 19th- and early 20th-century Australian and European work, was left to the people of the Tamworth region by Margaretta Emilie Burdekin of 'Plumthorpe', Barraba, upon her death in 1958, and by her husband, Norman Weekes Burdekin, who had predeceased her in 1947.
---
Norman Weekes Burdekin had lived in England from the late 1880s; he married his first wife, Margaret Gant, on 28 April 1890 at Bournemouth, Hampshire, before emigrating to Australia with his new bride. Much of the collection includes artworks by artists from both England and Australia.
The Burdekins were art lovers who had developed and built their collection over many years. Among their friends and associates were Australian artists including Hans Heysen, Will Ashton, Sydney Long and John Salvana, the gallery's first donor, who would visit the couple's home at 'Plumthorpe' to draw and paint.
This collection includes excellent examples of Australian landscapes. The paintings by Heysen depict his use of scale and monumental Australian gum trees. The works by Sydney Long and Elioth Gruner combine whimsical trees and elongation in idealistic settings with influences of Art Nouveau style.
This strong landscape collection continues to be developed by the Tamworth Regional Gallery. Works by Elizabeth Cummings, Ken Done and Jenny Sages have also been acquired for the collection, building on the strength of this original bequest of landscape art.
'The Burdekins were art lovers, amongst their friends and associates were Australian artists including Hans Heysen, Will Ashton, Sydney Long and John Salvana who would visit Plumthorpe to draw and paint.'
Brian Langer, Tamworth Regional Gallery Director, 2001
Key works
Hans Heysen
Born 1877, died 1968
White Gums 1926
Oil on canvas
833mm x 1050mm
Bequest of Mr N.W. & Mrs M.E. Burdekin 19611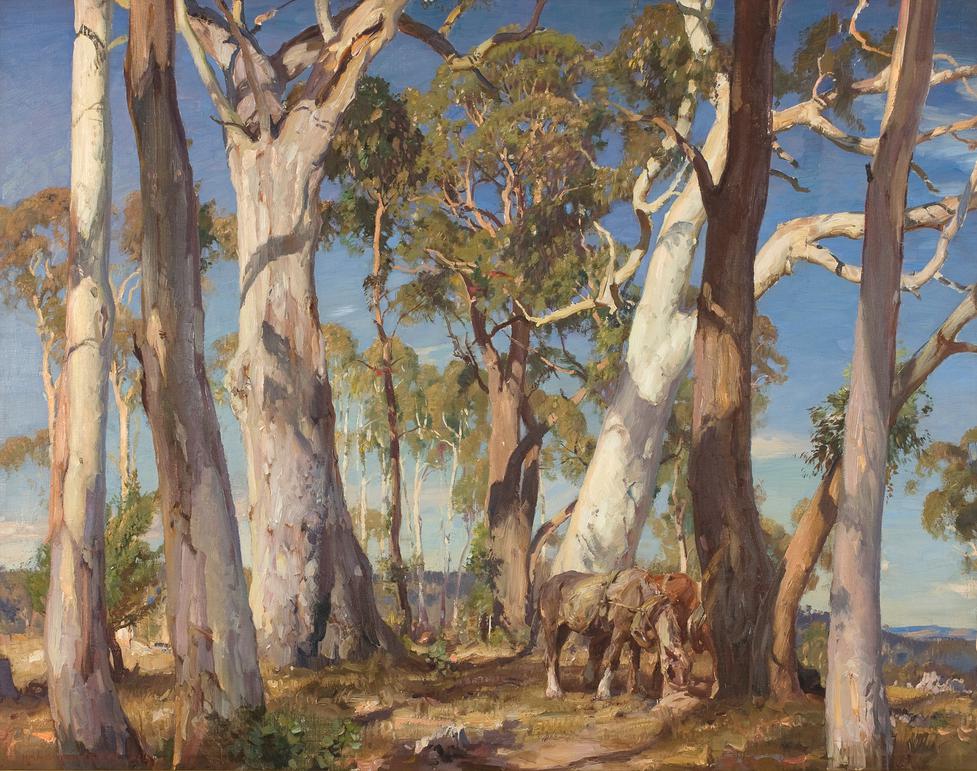 Nora Heysen
Born 1911, died 2003
Camellias, 1930
Oil on canvas
510mm x 460mm
Bequest of Mr N.W & Mrs M.E Burdekin 1961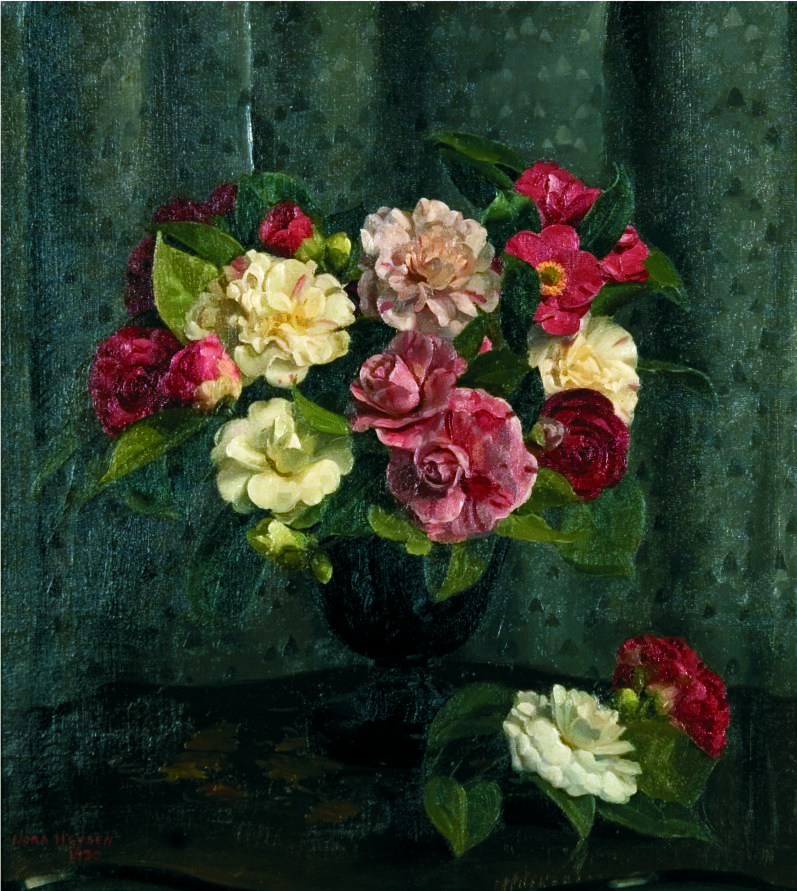 Norman Lindsay
Born 1879, died 1969
Figure Composition 1933
Watercolour on paper
995mm x 740mm
Bequest of Mr N.W. & Mrs M.E. Burdekin 1961 ​