PUBLIC ART COLLECTION
"What distinguishes public art is its unique associations with how it is made, where it is placed and what it means." Association of Public Art.
Public art is a growing section of the visual arts collection. Public art can express community values, enhance our environment, transform a landscape, heighten our awareness and question our assumptions. Placed in public sites, this art is intended for everyone, a form of collective community expression.
Public art is a part of our public history, evolving culture and collective memory. It reflects and reveals the ideas and values of our society and adds meaning to our towns and cities. In creating public art, artists respond to our times and the outside world in ways that both reflect their inner vision and chronicle our public experience. Council invests annually in a Public Art Fund to be used for the development of new public art.
Tamworth Regional Council has a separate Public Art Policy and Public Art Engagement Strategy that can be found here. The strategy aims to create an outdoor gallery that can connect public art to a place, express Tamworth's image as a centre for quality and innovation, and create engagement with public art that leads to a sense of community ownership and pride.
Key Works
Amy Hammond
Dhinawangu Walaaybaa
2019
​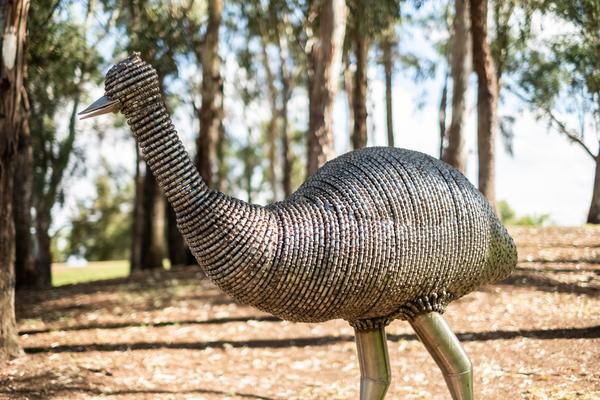 Peter Hooper
Picasso Guitar
Corten steel, 2016
Tamworth Regional Gallery Collection ​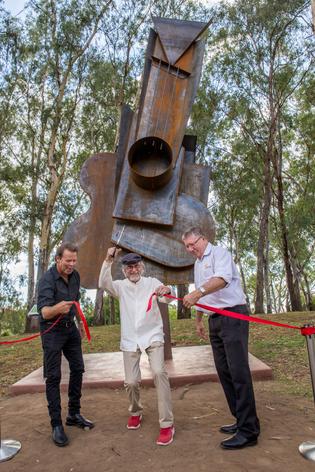 James Rogers
Riverbend
Welded steel, 2016
Public Art Collection