Utopia COLLECTION
The Utopia Collection features some of the gallery's significant First Nations collection. This particular collection includes textile practice from Aboriginal artists living in Utopia, Northern Territory.
Named by German settlers in the early 1920s, Utopia is a region covering approximately 5000 square kilometres of land northeast of Alice Springs and is home to around 2000 Aboriginal pople. Much of the region loosely termed 'Utopia' is Aboriginal-owned land called Urapuntja. Utopia comprises several large and small communities.
The Utopia Collection consists of batik silks, acrylic paintings on paper, silk screen prints, etchings and aquatints, ceramics, clothing garments and carved wooden figures.
The Tamworth Regional Gallery sub-collection of Utopia batik is a substantial holding of silk batiks made by artists from the renowned Utopia Women's Batik Group that emerged in the Sandover River region northeast of Alice Springs in the late 1970s and transformed into one of the most important art movements in the history of modern Australian art. It yielded a succession of painters, sculptors, printmakers and textile artists who developed national and international reputations, a number of whom are represented here.
Initially, in 1999, Tamworth Regional Gallery acquired three exceptional works by leading artists Lena Pwerl, Nora Petyarr and Joy Petyarr that were made in Paris and exhibited as part of a Tamworth textile biennial. Then in 2001, the Gallery received the culturally significant Utopia Bequest from the defunct Utopia Cultural Centre that comprised numerous artworks, including masterful batiks that feature the Indonesian tjanting and tjap techniques.
Finally, in 2017, the Gallery received a further Cultural Gift of works from the late 1980s when the artists of Utopia were emerging into the world of art. This significant textile collection now comprises one of the largest, if not the largest, holdings of Utopia silk batik in a public gallery.
Aboriginal artists were already long-term masters of the tjanting (tulis) batik technique. Their characteristic style of working is to combine tjanting work with hand-painted motifs focusing on bush tucker themes and the flora and fauna of the outback.
'…….her source was entirely different - her work was rooted deeply in her culture and deep in Australia's desert.'
Margo Neale, Indigenous Art Curator and Historian
Key Works
untitled 96 rosemary petyarre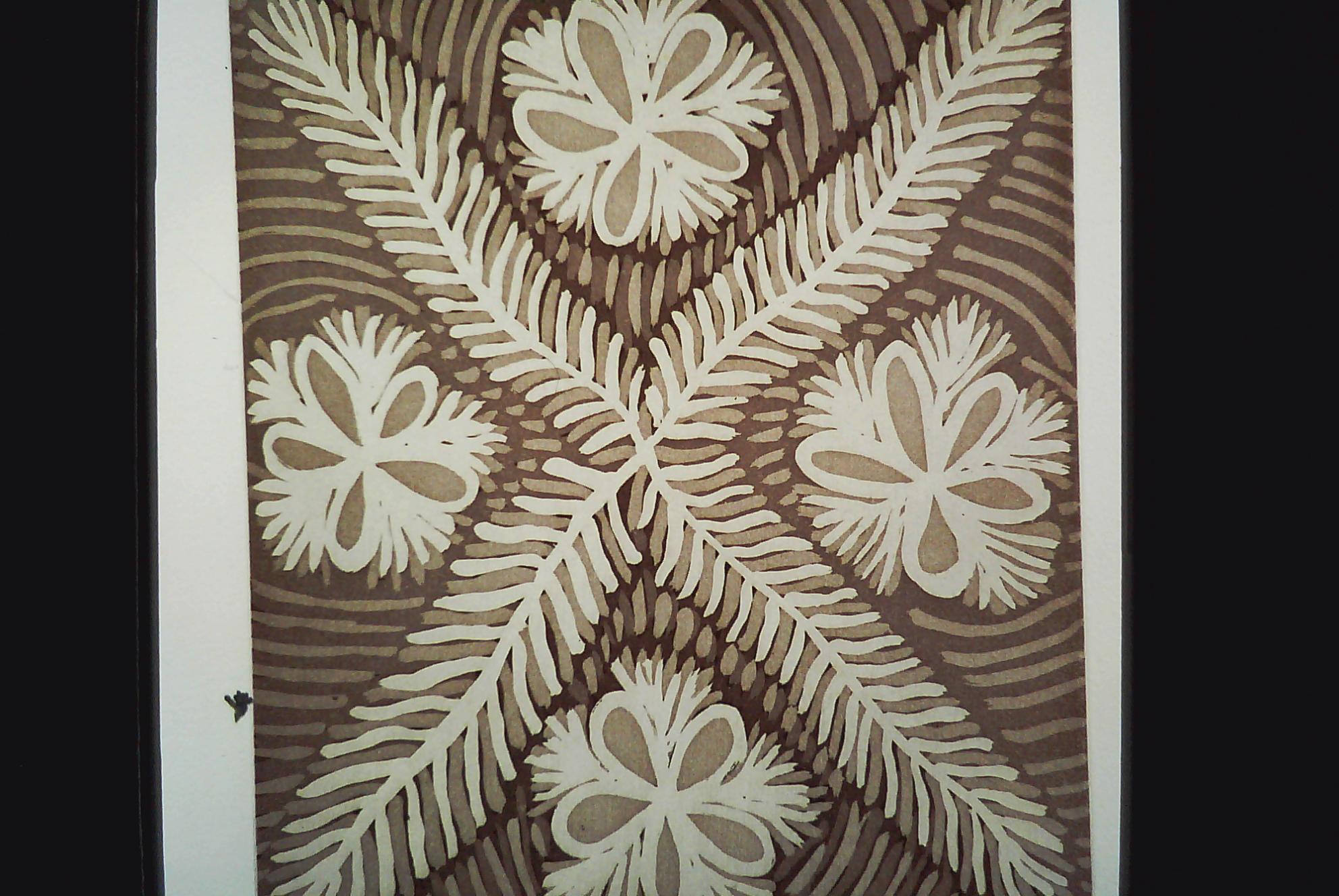 Ada Bird Petyarre
Born 1930, died 2009
Awely 2000
Silk batik
3000mm x 1155mm
Tamworth Regional Gallery Collection ​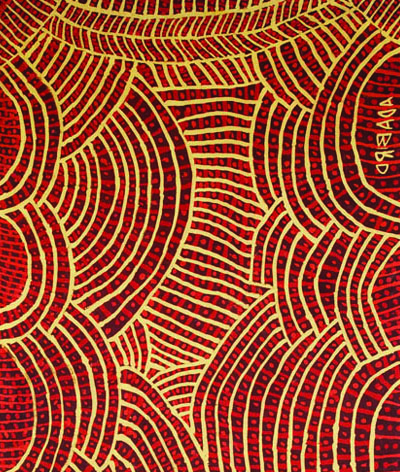 Ada Bird Petyarre
Born c.1930 Utopia Region Australia
Language group Anmatyerr
Bush bean dreaming
Colour silkscreen prints on black paper
652mm x 826mm
Utopia Bequest 2000