Regan Silverware Collection

---
Containing some of the best-known examples of early Australian silver, this collection was donated by Mr and Mrs J.C. Lyttleton Taylor of Tamworth in 1963.
---
The 12 makers of the 18 pieces are from three Australian colonies and each silversmith came from a different background, thus balancing wide influences in the style of manufacture of each piece. Significant works by Evan Jones, Christian Ludwig Quist and H.S. Steiner are included.
Several works display Australian symbolism of the era: emus, kangaroos, ferns and Indigenous people. That infant colonies had appreciation for the craft, confidence in local silversmiths and wealth to spend on examples of locally made items at this stage of their development says a great deal for the Australian spirit of nationalism and support for native craftsmen.
Some of the items incorporate an emu egg, a concept unique to Australian silverware. These pieces are comparable in quality to the finest overseas work of the same period. Overall, the collection includes rare and unique examples of detailed early Australian silverware.
'Each piece is a very fine example in its own right, outstanding example of skill, technique in the use of precious metal. Melbourne was only a fledgling city in 1865 when several of these pieces, including the very handsome wine ewer by William Edwards (with the Geelong inscription dated 1863), and the very attractive goblet with Australian flora around its stem (inscribed Melbourne Regatta Upper Yarra 1868) made once again by Edwards, were crafted.'
Alan Landis Antiques, Sydney
Key Works
s0545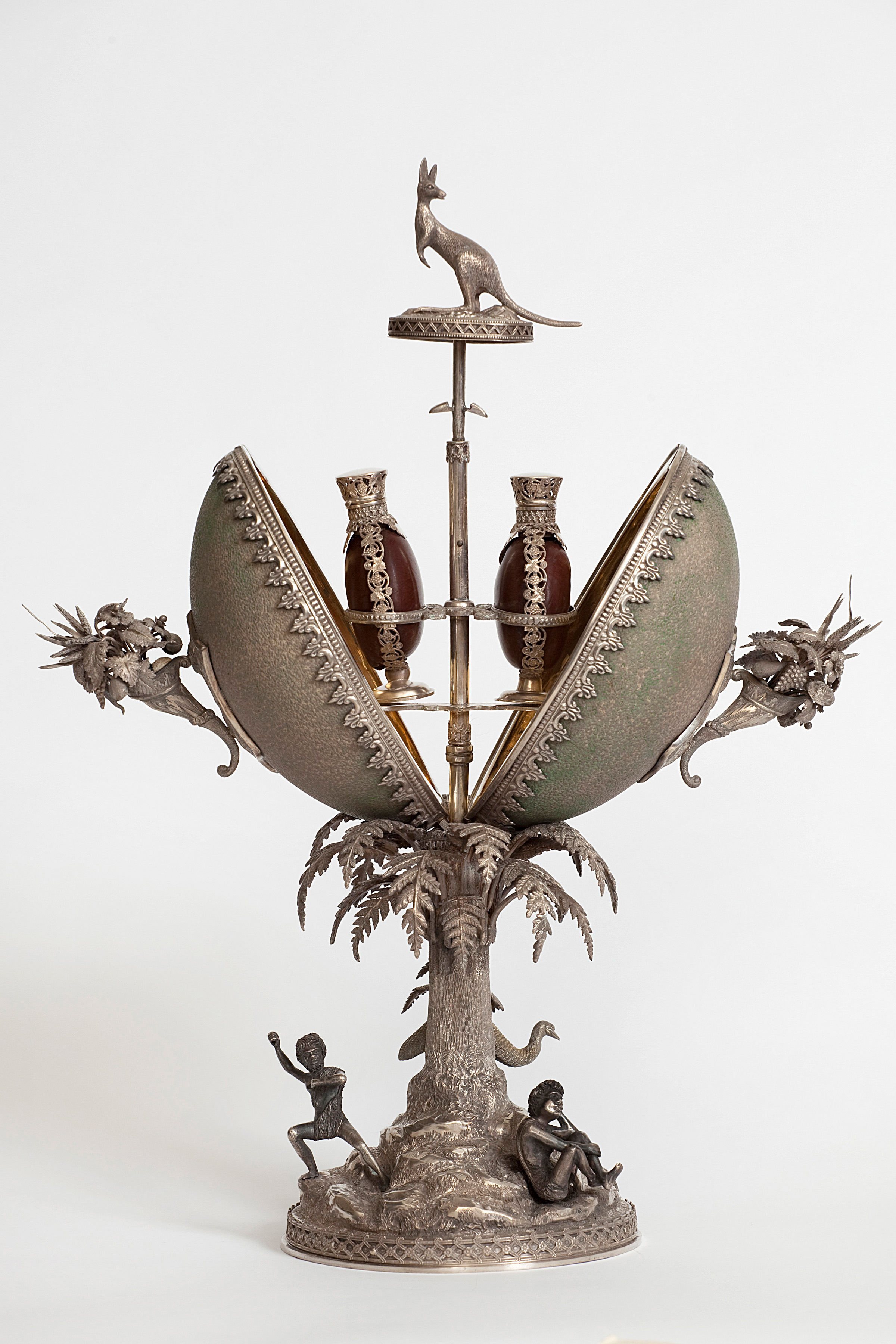 s0563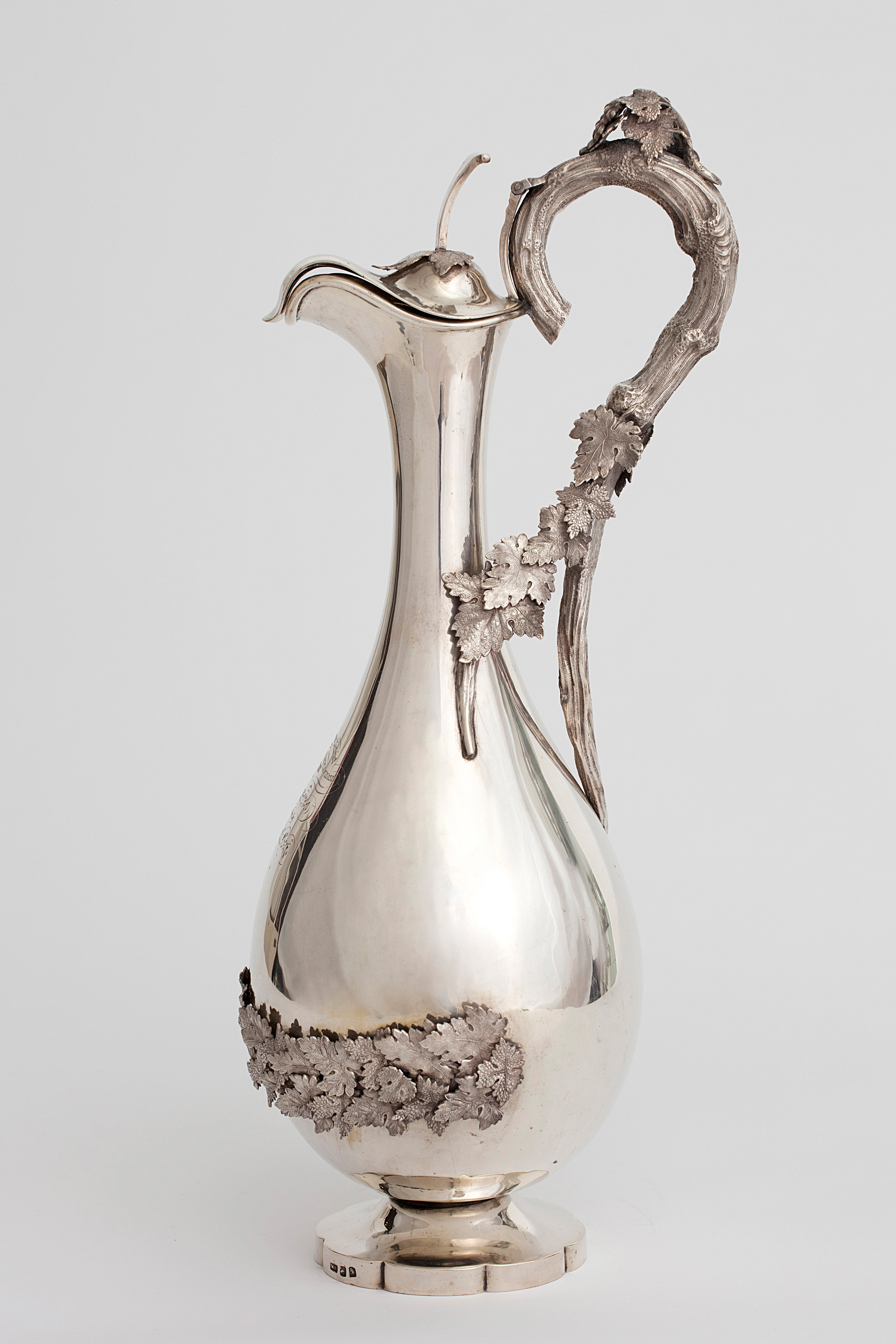 s0562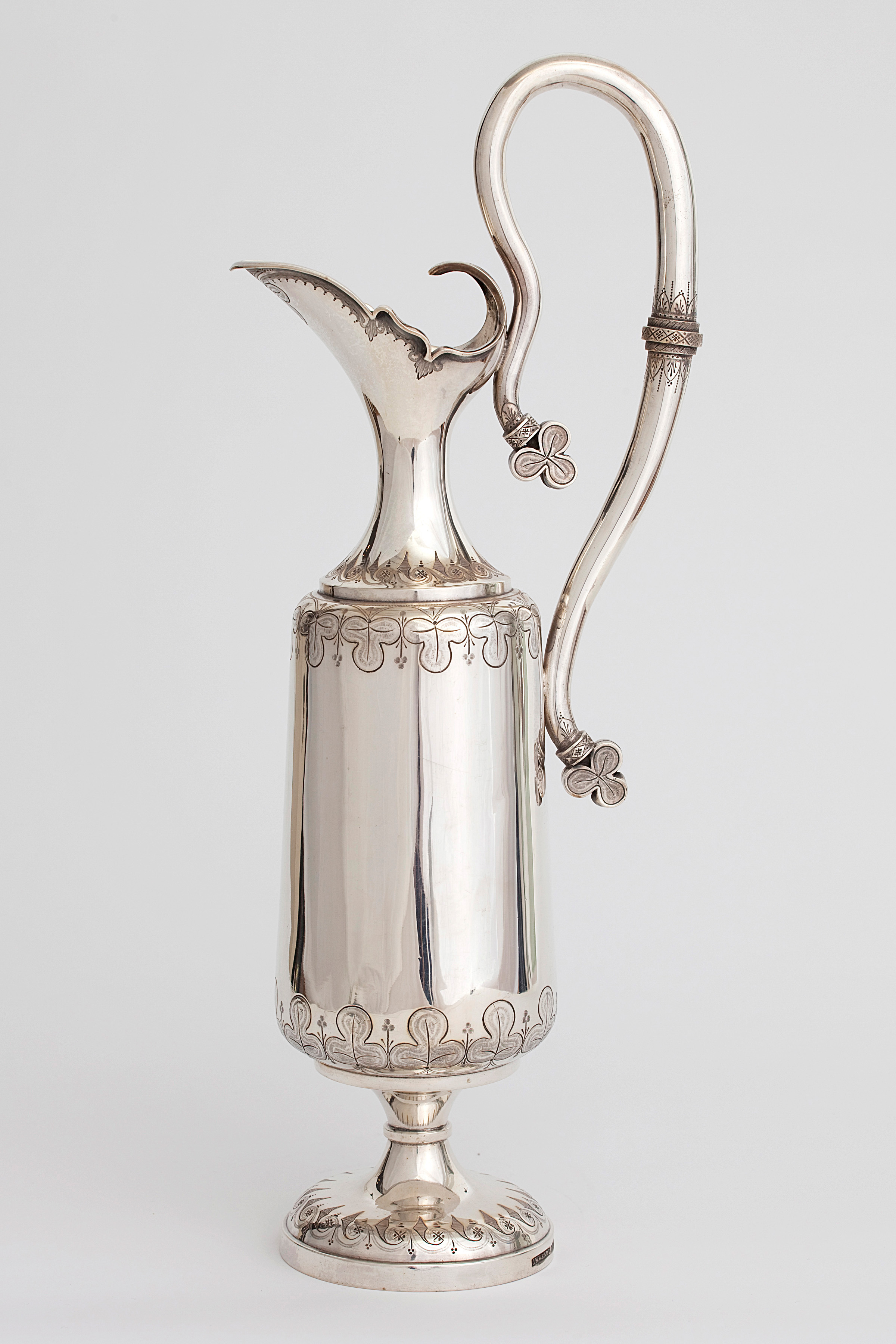 s0570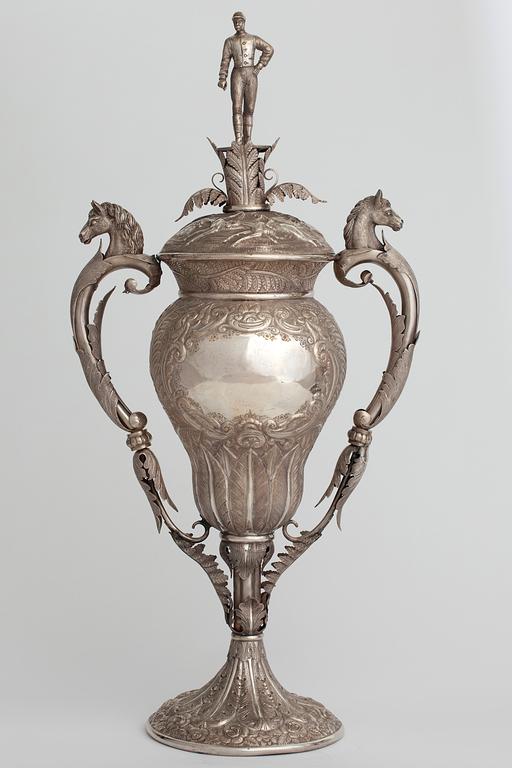 s0605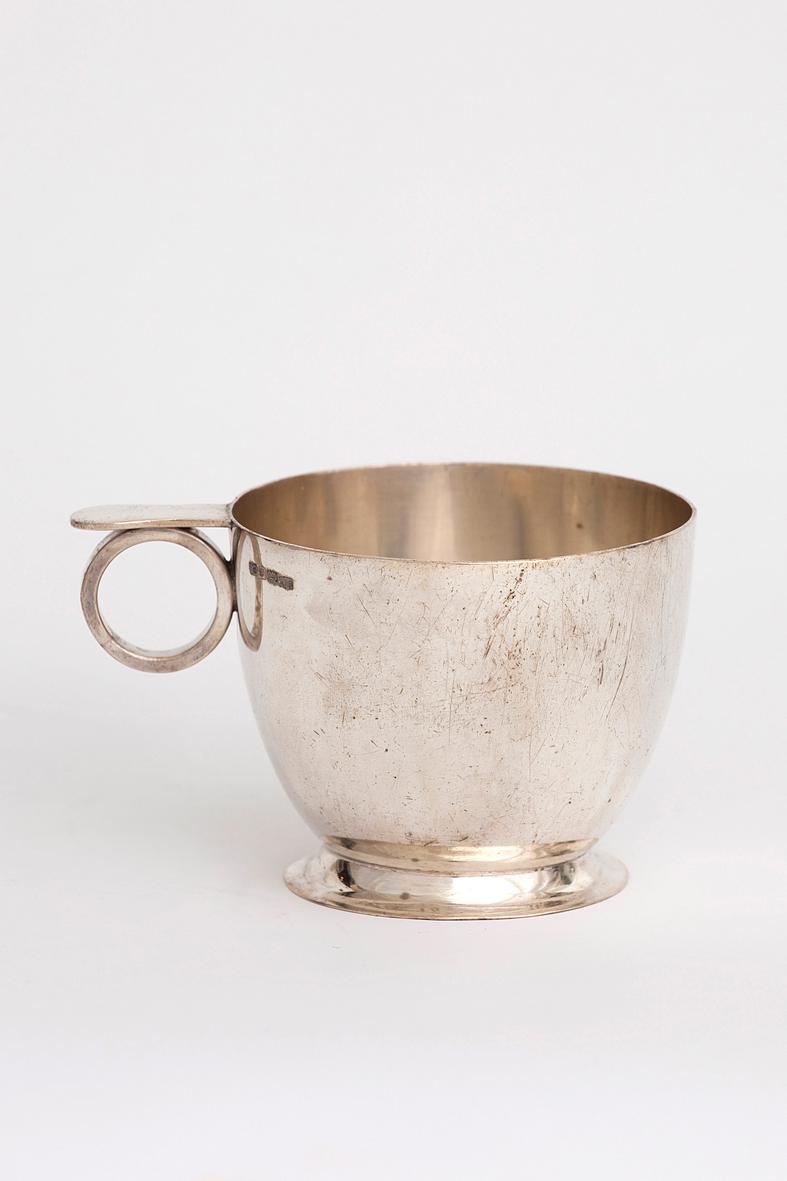 s0575